Dyslexia Friendly Schools Project
Excitingly, Lyneham Primary School has been accepted to take part in the Dyslexia Friendly School Project. We are one of only 18 schools across Wiltshire that have been selected to take part.
During the project, will be working hard to raise awareness, celebrate all of the things that we already do well in school to support our dyslexic learners and also hopefully introduce some new initiatives too, working towards being recognised as a Dyslexia Friendly School!
This page has a collection of useful resources and information. If you require further help or information, please get in touch with our school SENCo, Bonnie Maslin at: senco@lynehamprimary.wilts.sch.uk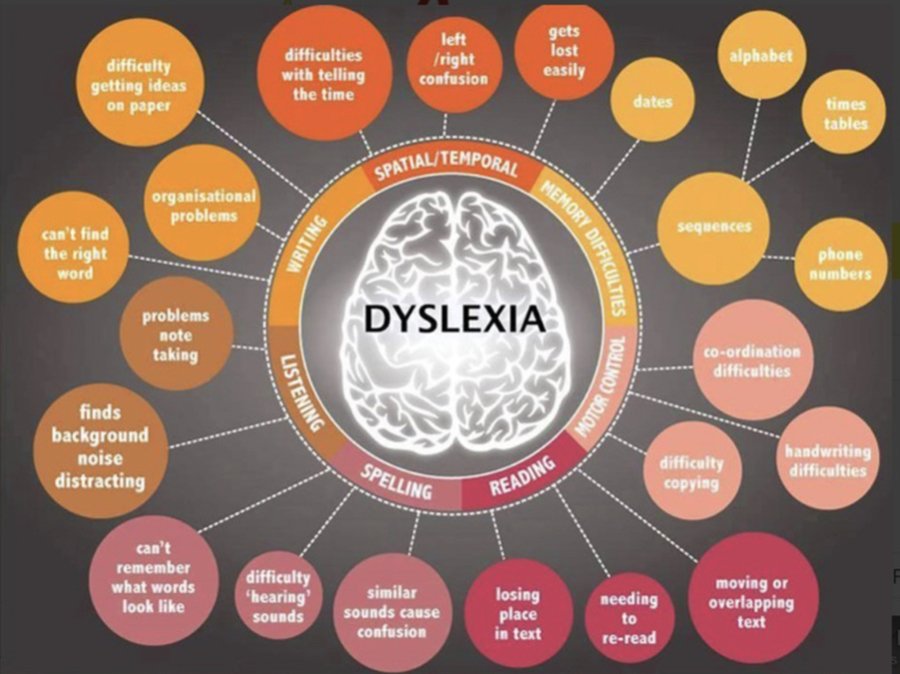 How we support pupils with Dyslexia and literacy difficulties
Wiltshire Dyslexia Association Newsletter
Helpful Links
See Dyslexia Differently
Video Link
Empowered Parents Pack BDA
Here
Mnemonics for spellings posters
Here
More Mnemonics for spellings posters
Here
Spellamadoodle Activities
ways to learn weekly spellings
Here
Speed Read and Speed Spell
Here
This guide has some suggestions for books you might like to try.
Here
A really helpful website with materials suitable for pupils, parents and teachers.
Here

This is a child friendly guide to Dyslexia:

How are children and young people with Dyslexia supported in Wiltshire schools?

Wiltshire Dyslexia Association
Exam Access Arrangements - Information for School Staff & Parents
(Information taken from the British Dyslexia Association (BDA) website)
Dyslexia can have a substantial and long term adverse effect on normal day to day activities, and is therefore a recognised disability under the Equality Act 2010. The Act states that schools and higher education institutions have a duty to make 'reasonable adjustments' for disabled students (including students with any learning difficulties, including dyslexia).
As well as reasonable adjustments in the classroom, schools must put in place Exam Access Arrangements, which are reasonable adjustments for candidates who have the required knowledge and skills, but who can't demonstrate this knowledge or skills due to their disability. These arrangements must not affect the integrity of the examination or give the learner an unfair advantage.
Access Arrangements can include:
Extra time

A reader

A scribe

The use of an exam reading pen, a word processor or assistive software (screen reader/voice recognition)

Exam papers printed on coloured paper

Supervised rest breaks

A separate room to take the test in
See the JCQ Access Arrangements webpage for more information.
National curriculum tests
Phonics test (Year 1)
Few children with dyslexia will have been diagnosed at this stage and this test may help to identify those at risk. Schools can adapt the test materials for pupils who cannot access the check, for example, changing the font or font size. Using coloured overlays, having rest breaks or rephrasing instructions are allowed if this is the pupil's normal way of working.
For children who are working well below the level of the screening check (for example, if they have shown no understanding of letter-sound correspondences), there will be a disapplication process so they do not have to take part. Parents should be informed if a child is disapplied.
Key Stage 2 (Years 3-6)
National Curriculum Tests (known informally as SATs) are administered at the end of Key Stage 2 at 11 years. Permission to use some Access Arrangements, for example, extra time, must be granted by the Standards and Testing Agency (STA). Schools can decide on using other Access Arrangements such as a reader, prompt or rest breaks without applying to the STA.
The latest information can be found on the Gov.uk webpage National curriculum assessments: Key stage 2 tests.
Video: Dyslexia is my superpower
Click below to view a video by the global charity 'Made by Dyslexia'. The campaign is led by successful dyslexics, with the aim of helping the world to understand, value and support dyslexia.